Surveying & Construction
Aerial Services
McGill Associates has extensive surveying experience in North Carolina and Tennessee on a variety of projects. In addition to our standard surveying services, McGill offers specialized 3D mapping and deliverables. Our survey group has an FAA certified pilot with a remote small Unmanned Aerial Systems rating. We offer close-range, high-resolution photogrammetry, and are fully insured for aerial services. Our photogrammetry team can provide high-resolution orthophotos, 3D scans, point cloud models, and digital terrain modeling on suitable project sites. Geospatial deliverables are properly registered and georeferenced, are produced to meet current ASPRS Positional Accuracy Standards for Geospatial Data, and are signed and sealed by a Professional Land Surveyor.
McGill Associates aerial services can provide updated imagery for the use of planning, design, and review. We can regularly monitor projects weekly and monthly for site managers, contractors, and investors. As-Built conditions can be used for project documentation, marketing, and promotions.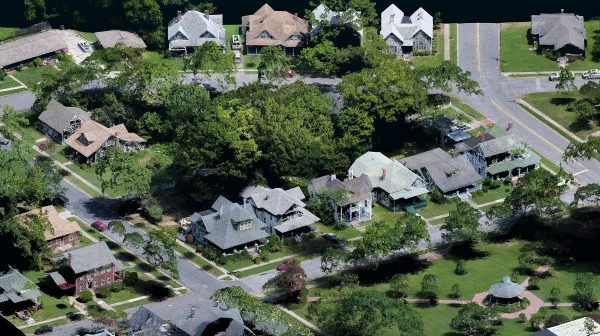 Point Clouds – A point cloud is a high density collection of points acquired by LiDAR or photogrammetry to create an accurate 3D model of existing structures or terrain.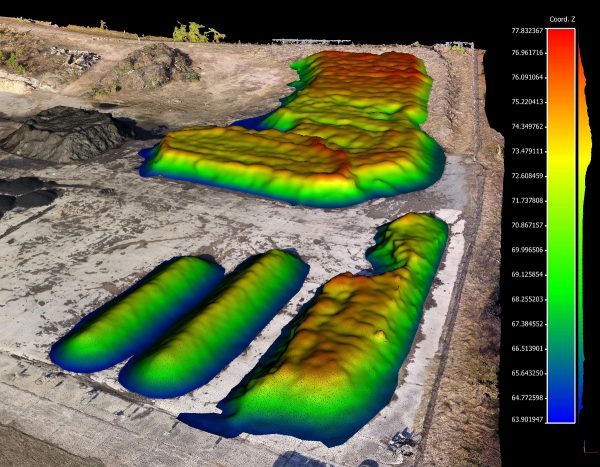 Elevation Models – A digital elevation model (DEM) is a digital model and 3D representation of a terrain's surface.
Volumetrics – The measurement of volumes.
Inspections – High resolution imagery for inspection and documentation of hazardous or inaccessible areas.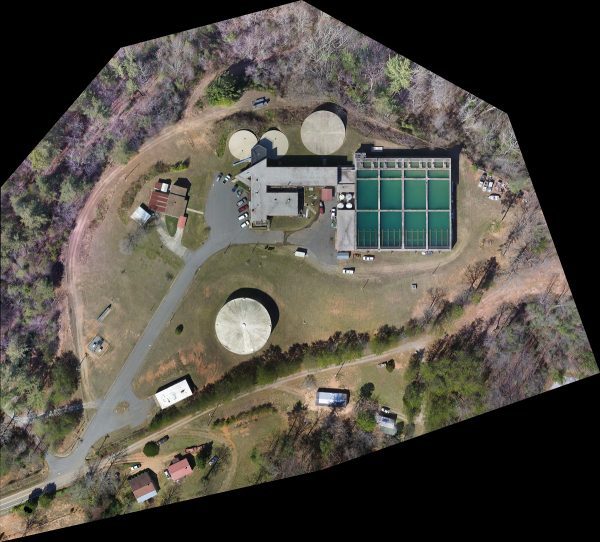 Orthographic Imagery – An aerial photograph or image that has been geometrically corrected so that the scale is uniform. Unlike an uncorrected aerial photograph, an orthophotograph can be used to measure true distances. Orthophotographs provide an accurate representation of the Earth's surface, having been adjusted for topographic relief, lens distortion, and camera tilt.
at a glance
Aerial Imagery
3D Mesh Modeling
Point Cloud Modeling
Marketing Photography
As-Builts
3D Feature Extraction
Inspections
Volumetric Surveys
Photogrammetry
Deliverables to Meet ASPRS Standards for Geospatial Data